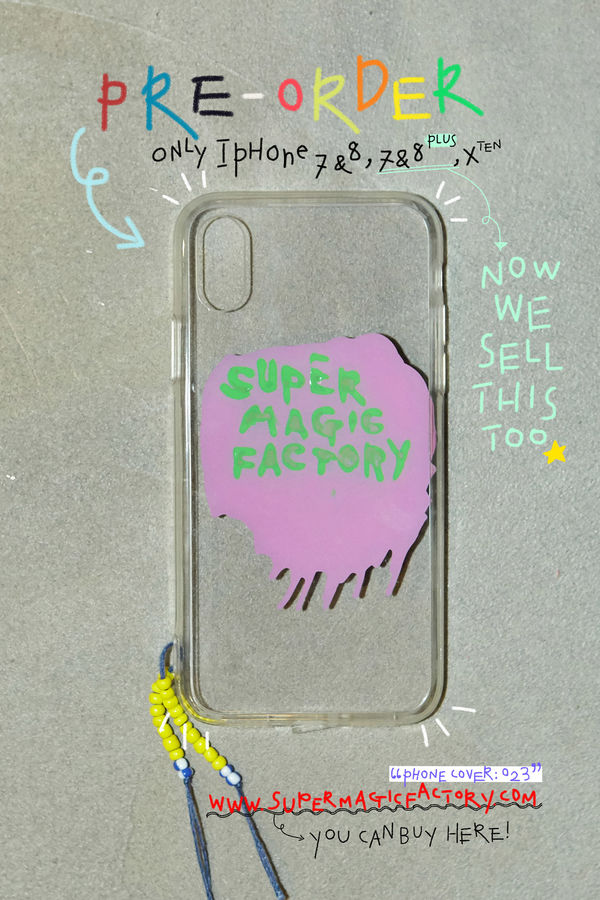 SIZE Iphone 7&8 / Iphone 7&8 PLUS / Iphone X / Iphone Xs Max
*This is a preorder product. You never ever cannot cancel after ordered, because It is we started to produce as soon as your order.
Truly SUPER MAGIC FACTORY colored, It's a ONE AND ONLY ARTWORK piece, each without the same design. It features a collage and a hand drawing, as if were made by a friend. The thinner the case is, the more easily it is damaged if dropped. This art piece might have that kind of concern. I think it would be very heartbreaking if it breaks, but I expect to handle it more carefully. Wish you make great memories with this product you can't see anywhere else.